30 Apr 2011
Emoinstaller is a plugin for your web browser that adds hundreds of new emoticons to Facebook Chat. With easy to use tool, Facebook users can select big animated emoticons from several categories and add them directly to their chat session.
According to Henrik Larsson (Operations Director of Athena IT Limited)
"The objective of Emoinstaller is to fill the current gap in the ability to express yourself quickly in Facebook Chat. If you simply use text-only when chatting your mood or feelings will get lost in translation. This is why emoticons are an integral part in communicating with text."
The users of Facebook Chat who are using the emoticons will benefit from it. By being able to easily see what the person you are talking to is feeling, and also to be able to share your own mood or feeling, you will communicate more effectively and also the chat itself will be much more fun and good looking.
One of the key feature is Easy to use and forget about the browser compatibility because it is compatible with all browsers.
Here are the few steps and you will be ready for use:
Step 1: Download Emoinstaller file and install it.

Step 2: Run installer file it will open window with next button. Following is the screen shots of installation process: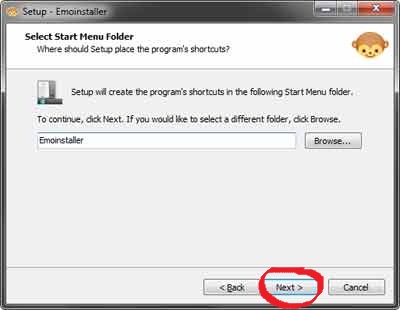 How to Use it:
Step 1: Login into your facebook account
Step 2: and when you open chat window for chating with your friends
Step 3: Click on the Emoticon-button at the bottom left corner
Step 4: Select the smiley you want to insert and click on it
Step 5: Send your message to your friend by pressing ENTER
About Company:
Athena IT Limited is a UK-based company formed 2010. We have previously released the very popular Facebook Chat application Chit Chat for Facebook (www.chitchat.org.uk). Right now we are working on many new projects that are yet to be unveiled.
About Author
Manoj Kumar Maurya
Programmer